Shelley Harris Profile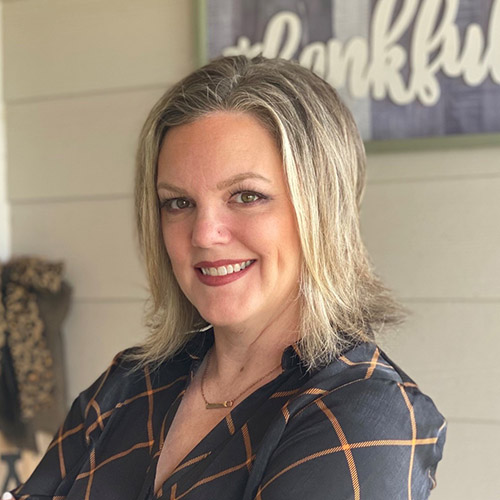 Dr. Shelley Harris
Associate Professor, Curriculum and Instruction
College of Education and Human Development
254-519-5797
Room: WH-322R
Dr. Shelley Harris is a tenured Associate Professor of Curriculum and Instruction and the Graduate Program Coordinator in the College of Education and Human Development. She earned her Ph.D. in Curriculum and Instruction from the University of North Texas. Dr. Harris's research agenda includes topics pertaining to effective teaching, community-based initiatives, and societal ills through the lens of a novice counselor. She has published and presented with numerous state, national and international organizations.
Selected Scholarship:
Harris, S. (2018). (Ed). Effective Teaching: Creating Meaning Making in Higher Education. Information Age Publishing: Charlotte.
Bull, S. & Harris, S. (2016). Improving Vocabulary at the Secondary Level: History, Literature and Findings. In Handbook of Research on Effective Communication in Culturally Diverse Classrooms (pp.218-229). Hershey, PA: IGI Global.
Hamza, M., El-Houbi, A., and Harris, S. (2017). Media Bias: Psychological impact on Arab-Americans. International Journal of Education and Learning, 6(2), 21-32.
Selected Presentations:
Harris, S. (2021). Meeting the Needs of YOUR Students. Texas Association of Future Educators, Annual Teach Tomorrow Summit. Virtual Presentation, March, 2021.
Casey, J.E. & Harris, S. (2019). Moon rope-Un lazo a la Luna: Enhancing English Language Learners' comprehension of science content through literature circles. Powerpoint presentation at International Literacy Association Conference. New Orleans, LA. October, 2019.
Harris, S. & Wilson, J. (2018). Pathway to success: A comprehensive partnership to improve school quality. Critical Questions in Education. Portland, Oregon. March 5-7, 2018.
Selected Grants
Principal Investigator – Kearney, W.S., Co-Principal Investigator – Harris, S., (2018). Texas A&M University-San Antonio Jaguar Pipeline for Educator Preparation (Jaguar PEP) at CAST STEM High School in Southwest ISD. ($120,000). Funded.
Principal Investigator – Kearney, W.S. Co-Principal Investigators –Esparza Young, E., Garcia, N., Garfield, T., Gerzel Short, L., Guerra, M., Harris, S., Janysek, M., Jozwiak, M., Jurica, J., Kim, Y.R., Kwon, E., Murakami, E., Piper, R. Pittman, R., Scott, L., Vera, D., Wilson, J., Wu, H.P. (2017). Teacher Residency – Training and Preparation Partnership RFP #17-027(AT) Proposal as a sub-award of U.S. Department of Education Teacher Incentive Fund (TIF) grant through the San Antonio Independent School District. ($740,000). Funded.
Principal Investigators – Kearney, W.S., and Harris, S. (2017). University Peer Academic Student Support (U-PASS) proposal submitted to the San Antonio Area Foundation High School Completion Grant Competition ($50,000). Funded.