Dr. Shelley Harris Profile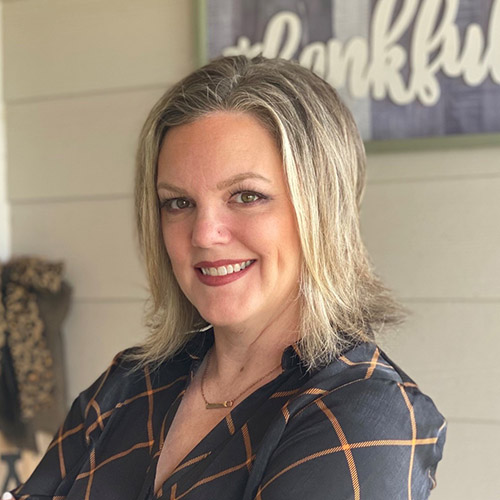 Dr. Shelley Harris
Department: Curriculum and Instruction
Chair, Department of Curriculum and Instruction
Room: WH-322J
254-519-5797
Howdy! My name is Dr. Shelley Harris and I am the Department Chair and Associate Professor of Curriculum and Instruction in the College of Education and Human Development. I am thrilled to be a part of the Warrior family.
In my graduate program at the University of North Texas, I focused on Curriculum and Instruction with an emphasis on literacy. In addition to my doctorate, I have completed two other graduate degrees; Educational Leadership and Policy Studies from the University of Texas at Arlington, and Clinical Mental Health from Lamar University. Originally, I completed an undergraduate degree in Interdisciplinary Studies from the University of Texas at Arlington.
My certifications for teaching in Texas public schools include all subjects for 1-8, ELAR: 8-12, ESL: EC-12, and Principal: EC-12. The preparation that I received from my education and certifications facilitated my successful early career in the classroom in which I taught a 4th grade self-contained class, 7th grade Reading, and ELAR at the 10th and 11th grade levels. As a result of this strong academic foundation along with my practical experience in public schools, I was well prepared to serve as an education professor.
Since 2006, I have taught a variety of undergraduate and graduate courses in both the reading and curriculum departments. I have had the opportunity to design course lessons and activities tailored to the needs of our diverse student body. I truly enjoy helping students learn how to teach and then observing them when they utilize those concepts in the classroom. Through the years, I developed an interest in counseling as a way to fully understand the emotional lives of my students. Clinical Mental Health is congruent with my philosophy of teaching the whole child and has enriched my teaching practice.
Overall, my research agenda includes topics pertaining to effective teaching, community-based initiatives, reading and communication across the disciplines, and societal ills through the lens of a novice counselor. I have presented at numerous state, national and international organizations which have allowed me to enhance my learning and understanding, connecting various perspectives back to my classroom.
Service is a crucial component in the professorship to have opportunities to engage in the university and have our voice heard. I am proud to be have been a part of and currently assigned to important committees that will directly and positively affect our students.
Please feel welcome to stop by Warrior Hall and share your successes!