Dr. J. Elizabeth Casey Profile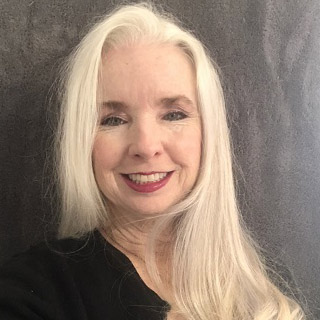 Dr. Elizabeth Casey
Department: Curriculum and Instruction
Room: WH-322N
254-519-5491
Dr. J. Elizabeth Casey earned a Ph.D. in Curriculum and Instruction from Clemson University in Clemson, South Carolina. She is an Associate Professor in the Department of Curriculum and Instruction. Her areas of scholarship include social studies literacy, metacognitive strategy instruction with English learners, and utilizing floor-robots to enhance elementary students' knowledge of programming. She was recently awarded a federal grant from the USDA in the amount of $150,000.00 that will provide professional development to in-service teachers to enhance 4-9 grade students' awareness of agricultural literacy.
Selected Publications:
Casey, J.E., Lin, R., Mireles, S.V., & Goonatilake, R. (2019). The Impact of Student Success Workshops on Undergraduate Hispanic STEM Students' on the U.S.-Mexico Border. IAFOR Journal of Education, 7(1). https://doi.org/10.22492/ije.7.1.03
Casey, J.E. (2018). The effects of reciprocal teaching on Latino students' awareness of comprehension strategies for expository text. Journal of the International Association of Special Education (JIASE), 18(1), 9-22.

Casey, J.E., Pennington, L., & Gill, P. (2018). "What a Wonderful World":  Effective instructional strategies to promote engaged learning with maps in K-12 classrooms. The Geography Teacher, 15(4), 156-162. https://doi.org/10.1080/19338341.2018.1524781
Viloria, M.L., Casey, J.E., & Mireles, S.V. (2018). Project ASPIRE: Access and Support for Principals in Rural Education. The Journal of the Effective Schools Project, 25, 40-45.

Casey, J.E., Mireles, S.V., Viloria, M. L., & Garza, E. (2018). Literacy & Arts Integration in Science: Engaging  English Language Learners in a Lesson on Mixtures and Solutions. Texas Journal of Literacy Education, 6(1), 51- 68.

Selected Presentations:
Casey, J.E., & Harris, S. (Accepted-2019). Moon rope-Un lazo a la Luna: Enhancing English language learners' comprehension of science content through literature circles. PowerPoint presentation at International Literacy Association Conference. New Orleans, LA.

Casey, J.E., & Pennington, L.K. (2019). Museums as Resource: Supporting Hispanic Students' STEM Learning. PowerPoint presentation at National Science Teachers Association, St. Louis, Missouri.

Casey, J. E., Mireles, S. V., & Spickermann, L. (2019). STEM Transformation Means STEM Translations-Challenging STEM Language. 2nd Annual RGV STEM Education Conference. McAllen, Texas.

Casey, J. E., Pennington, L. K., & Linn, D. (2019). Inclusive STEM on the border: Using floor-robots to support underserved populations. PowerPoint Presentation at Council for Exceptional Children (CEC). Indianapolis, Indiana.
.
Pennington, L. K., & Casey, J. E. (2019). When you gonna learn? Emergency on planet Earth. Demonstration at Association for Science Education (ASE) Conference. Birmingham, United Kingdom.