Dr. Praveen Malali Profile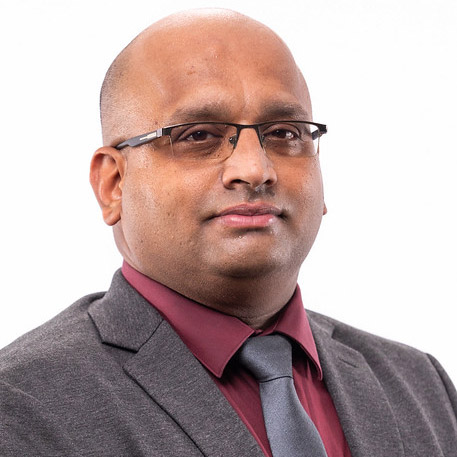 Dr. Praveen Malali
Department: Mechanical Engineering Technology
Assistant Professor of Engineering
Room: HH-302N
Dr. Praveen Malali has held various prominent positions in academia and research throughout his career. Before joining TAMUCT, he served as a Visiting Assistant Professor in the Department of Mechanical Engineering at Lafayette College in Easton, PA. Prior to that, he assumed the role of Director of Research at the Center for Sustainable Energy & Environmental Engineering at East Carolina University in Greenville, NC. Dr. Malali's postdoctoral work, conducted at Elizabeth City State University, focused on hydrogen energy production and electrochemical conversion of carbon dioxide.
His current research interests span diverse areas, including marine hydrokinetic energy extraction from ocean currents, solar energy-assisted devices, and innovative pedagogical approaches in upper-level undergraduate engineering courses.
Dr. Malali's scholarly contributions are significant, with several notable publications to his name. His research has been published in renowned journals such as Langmuir, Applied Physics Letters, International Journal of Renewable Energy Technology, and more. Notably, his work on the Assessment of Power Characteristics of Worldwide Surface Ocean Currents is currently under review.
In recognition of his achievements, Dr. Malali received the Best Undergraduate Research Poster Award in 2019 for his work on Frugal Daylight Harvesting Sensor for the Built Environment during Duke Energy Week at Duke University. His dedication to research and education continues to make a positive impact in the field of engineering.