Attend Warrior Preview Day:
March 25!
Jump-start your future on March 25!
We're the only upper-level university in Texas, created by the State to make finishing a bachelor's degree more affordable and more predictable.
Whether you are a high school student exploring options for a 4-year degree, a community college student mapping the most cost-effective bachelor's degree, or you attend another university now, A&M-Central Texas helps you make the most of your existing academic credits, to graduate on time and with less student debt.
WIN A SHIRT AND JOIN WARRIOR NATION!
Come join us and learn what is possible at A&M-Central Texas. At Warrior Preview Day, win a T-shirt, explore our campus and facilities, visit with faculty about your academic interests, and learn about university admission requirements. You'll also have the opportunity to learn more about degree requirements, scholarships, financial aid and more!
ACCESSIBLE. AFFORDABLE. QUALITY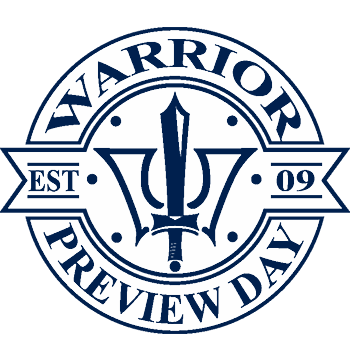 SEE WHY A&M-CENTRAL TEXAS MAKES SENSE!
Fast, informative sessions give you the overview on degrees, financial aid, transferring credits, and more:
Academic Fair: Meet with nationally recognized faculty and expert advisors to discuss your academic interests and learn more about the learning opportunities available to you at A&M-Central Texas.
University Resources: Learn about our wide variety of programs and services, including financial aid & scholarships, military & veteran services, and graduate school.
Student Experience: Meet with current students, ask questions and get a glimpse into life as a Warrior.
Campus Tour: Join our Blue Coat Ambassadors on a tour of our state-of-the-art labs and facilities, and explore the sights around our beautiful campus.
HAVE QUESTIONS?
WE HAVE ANSWERS!
STILL HAVE QUESTIONS? TALK TO US!
We'd love to tell you more about A&M-Central Texas! For additional information, call or text Recruitment & Undergraduate Admissions at 254.279.0421 and speak with one of our dedicated admission counselors!
Want to know more? Schedule a chat with an Admissions advisor.