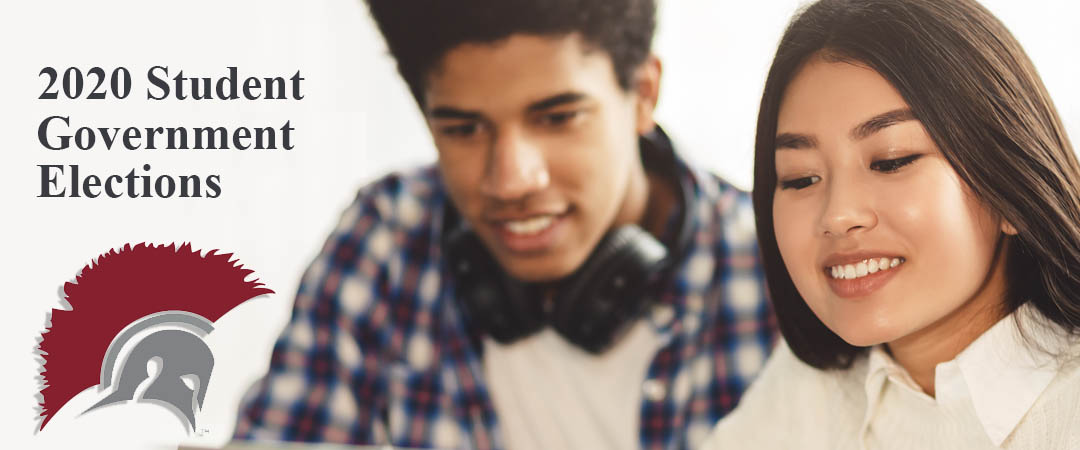 Student Government Association Election
SGA Online Candidate Forum
April 25th 7:30pm -8:30pm
Join the forum from your computer, tablet or smartphone. 
https://global.gotomeeting.com/join/648698365 
You can also dial in using your phone. 
United States: +1 (786) 535-3211 
Access Code: 648-698-365 
Join us for an online forum for you to learn more about the candidates up for election and to ask questions of your prospective student body leaders.
This will not be a moderated forum in the true sense. Candidates will present why they want to represent you in the Student Government Association and what they want to accomplish. We encourage students to approach this forum with questions knowing you will be asking questions of your fellow students. Please note this session will be recorded.
Do you want to make a difference on campus?
What about becoming the example of Warrior leadership to the surrounding community?
2020 SGA Election Applications:
Beginning March 12, the SGA will accept applications to Executive Office for the 2020-2021 Academic Year with the following positions:
Student Body President and Vice-Presidents (available as a ticket pair)
Student Academic Senators for the following majors:

College of Arts & Sciences

English
History & Political Science
Math & Physics
Social Work
Sociology & Criminal Justice
Graduate Studies Representative

College of Business Administration

Accounting, Finance, & Economics
Aviation Science
Computer Information Systems
Management & Marketing
Graduate Studies Representative

College of Education

Counseling & Psychology
Secondary Education
General Psychology
Primary Education
Graduate Studies Representative

At-Large Caucus

At-Large Voting Senator (4 seats)
Military Science
Please note the dates for filing and elections are as follows:
Filing for Office: March 12 – March 26 ( Applications must be submitted to studentaffairs@tamuct.edu)
Mandatory Candidates' Meeting: March 30 (alternate dates as needed)
Pre-Campaigning Period: March 27 – March 29
General Campaigning: March 30 – April 27
Modified Campaigning and Voting: April 28 – 29
Results will be announced to campus on Friday, May 1, no earlier than 4 pm, in front of Founders Hall. Results will also be broadcasted on our Facebook page live!
Voting will occur via Engage at tamuct.campuslabs.com/ENGAGE. Make your voice be heard and Rock the Vote!