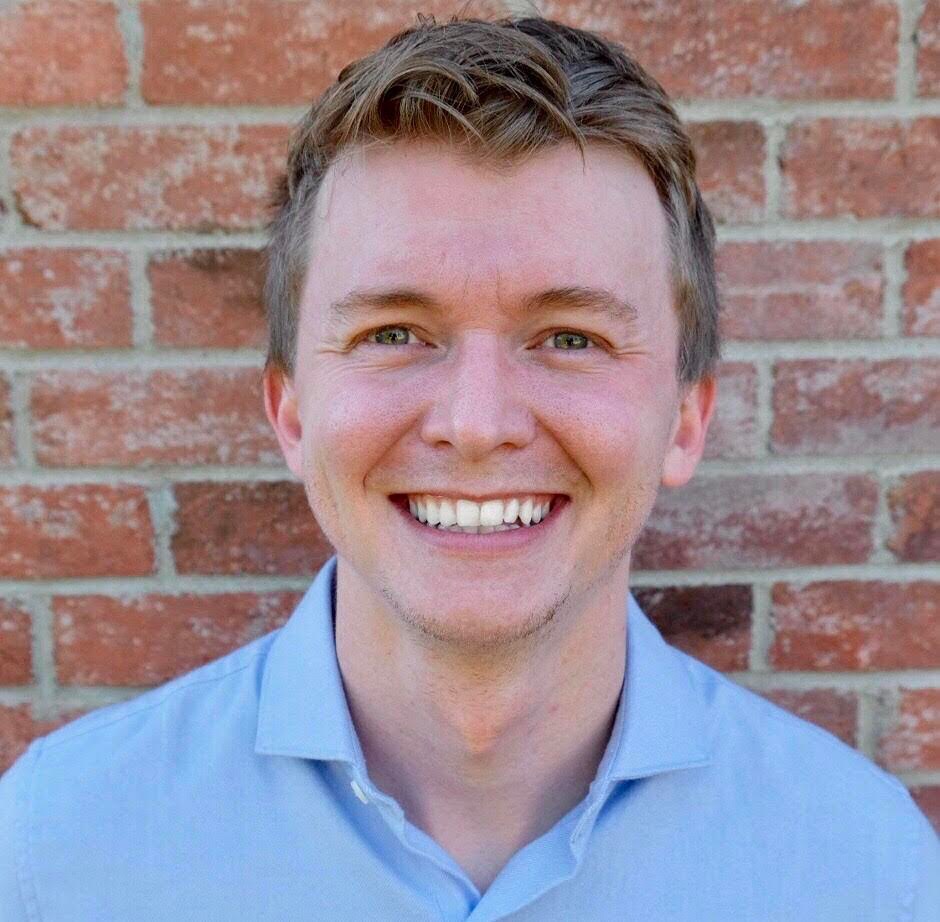 Thursday, Jun 11, 2020
It's been a long road for Leighton Ellison. After graduating from Frisco High School near Dallas in 2009, he worked three jobs at a time while his girlfriend, Gloria Rivera, pursued her graduate degree, attending UTSA and A&M-Kingsville.
"I was a store manager, a pet store team leader, and a sales rep for a movie theater," he said. "But it was worth it. We both knew what our calling was and that we'd get there eventually."
Rivera, he says proudly, found her dream job in Temple as a speech pathologist in 2015 which is when he found Temple College and began to attend full-time. It was there, he says, that he discovered his love of learning.
 His purpose, he knows, is becoming a teacher. And he realized that goal this May when he completed his undergraduate degree from A&M-Central Texas.
"I was uninspired in high school," he admitted. "I was easily distracted and unmotivated. I wasn't engaged in learning at all. But Temple College changed all of that."
Describing his experience, Leighton remembers his time in a freshman composition class with now-retired faculty member, Elaine Herrick, who, he says, was as rigorous as she was generous.
"She had very high expectations for all of her students," he said. "But she was always there for us, and we knew that she wanted us to do well. It was like she was shaping us as students into critical thinkers and purposeful writers. I knew if I could do that class, I could do anything."
And, like all teachers, Elaine Herrick, remembers Leighton as exemplifying all that a successful student represents.
"In the face of any challenge, Leighton persevered," she said. "He was always positive, professional, and hard-working. He's the epitome of a truly inspired student, and I know he'll be an inspired teacher."
Leighton credits the partnership between Temple College and A&M-Central Texas for providing a pathway for him, noting that he transferred without a hiccup in 2016 on track to becoming a teacher.
"The courses I needed to take to be a teacher were already outlined for me, so transferring was easy," he said.
Once at A&M-Central Texas, he was immersed in his classes and community service, becoming a member of the University's prestigious Blue Coat Ambassadors, representing the University at high profile events and helping to connect other students to the activities and services across campus.
"That experience taught me so much that was transferrable to becoming a teacher," he noted. "I learned how to engage with people, how to really listen to them, and how to connect in meaningful ways."
This Spring, he says, he completed his teaching internship at Lake Belton Middle School in Mr. Posival's seventh grade English class. That's when, he says, he found his teaching voice.
"When you're a student, and you're learning the pedagogy and the theoretical perspectives, you realize that one day, you're going to unpack all of that learning into a classroom that is your own," he said. "I knew what I wanted to do and how I wanted to do it, but until I stepped in front of that classroom the first time, it wasn't real yet."
After completing a challenging full-time clinical teaching schedule there, he had the chance to lead the class on his own. So, inspired by how Temple College teachers had awakened his love of learning, he came up with an idea.
"I wanted them to learn – then and there – that college was something they could aspire to and that all the stuff we were asking them to learn was going to be relevant to their future," he said. "So, I created a 'Let's Be College Students for a Day' classroom where we took their desks out of those rows and seating charts, arranged them in a square around me, and started to talk about the power of words."
To his surprise and satisfaction, every single student engaged as they read a stage play of The Twilight Zone and discussed it in small groups. In that moment, he said, he had one of those moments where a person just knows that what they've been inspired to do has meaning.
His days now, he says, are spent looking forward to a teaching career in Central Texas, recently applying for positions with Belton and Temple ISD. And, despite the pandemic, he's optimistic. His cap and gown hang in the closet, and he's hopeful that he'll be able to participate in graduation in August.
"For a lot of us, as teachers, we want to be that bridge in our students' lives that take them from wherever we find them and one step closer to their dreams and goals," he said.
"That's what the faculty and staff and Temple College and A&M-Central Texas did for me, and it's what is going to be my mission throughout my career."