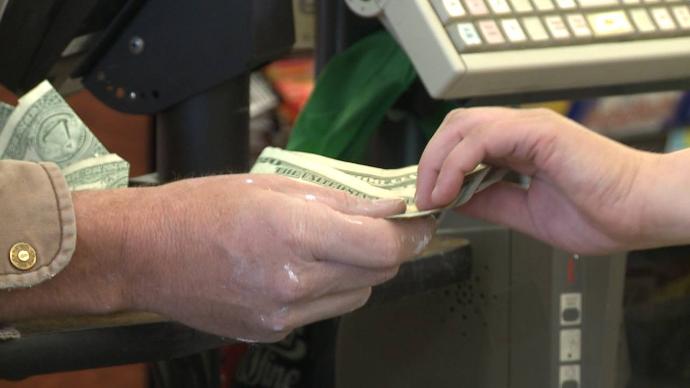 Wednesday, Apr 10, 2019
State leaders propose one-cent sales tax increase
AUSTIN, Texas (KWTX) State leaders Wednesday proposed a one-cent sales tax they say could provide billions in revenue to help offset property taxes.
The current state sales tax rate is 6.25 percent and local jurisdictions such as cities and counties may add as much as 2 percent more for a maximum combined rate of 8.25 percent.
The state rate hasn't been increased in 30 years.
Central Texas cities and counties charge the full combined 2 percent local rate.
The announcement was made in a joint statement issued by Gov. Greg Abbott, Lt. Gov. Dan Patrick and House Speaker Dennis Bonnen.
"Texans are fed up with skyrocketing property taxes," they said.
They said they're introducing a sales tax proposal to buy down property tax rates once either Senate Bill 2 or House Bill 2, which call for a limit on property tax growth, is passed and agreed to by both chambers.
"If the one-cent increase in the sales tax passes, it will result in billions of dollars in revenue to help drive down property taxes in the short and long term," they said.