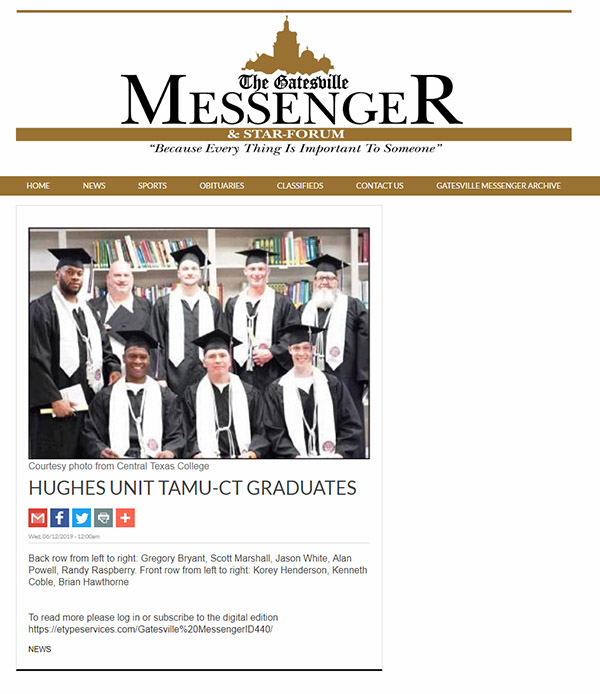 Wednesday, Jun 12, 2019
TA&M-CT graduates in the TDCJ system
From the Gatesville Messanger and reporter Max Rudolph -- Twenty-three offenders in the Crain and Hughes units of the Texas Department of Criminal Justice (TDCJ) system in Gatesville donned a different uniform recently during graduation ceremonies hosted by Central Texas College (CTC) and Texas A & M University – Central Texas (TAMU-CT).
Fourteen offenders, five women at the Crain Unit and nine men at the Hughes Unit, received associates of arts degrees from CTC.
Nine offenders, one woman at the Crain Unit and eight men at the Hughes Unit, were awarded a Bachelors of Business Administration (BBA): Management from TAMU-CT.
CTC and TAMU-CT held combined ceremonies June 1 with the Crain Unit conferring degrees in the morning for women and in the afternoon male graduates from the Hughes Unit received their degree.