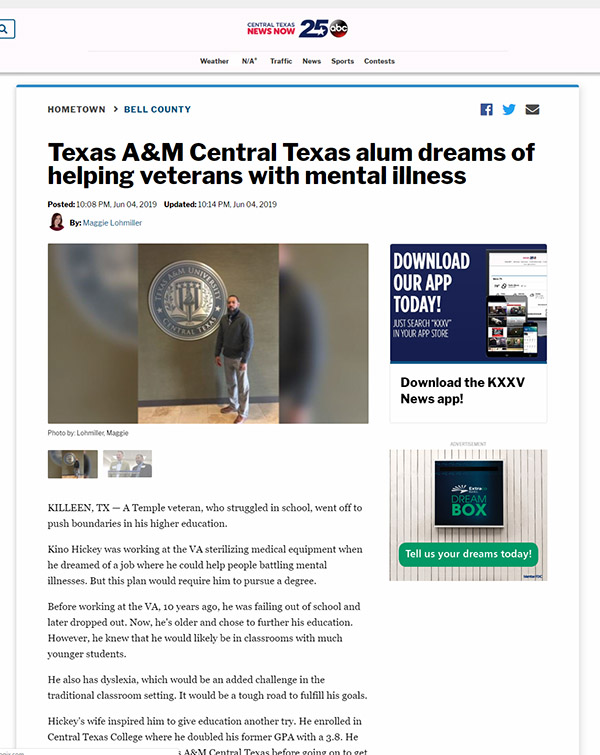 Tuesday, Jun 4, 2019
A&M-CT alum dreams of helping veterans with mental illness
From KXXV news and reporter Maggie Lohmiller — A Temple veteran, who struggled in school, went off to push boundaries in his higher education.
Kino Hickey was working at the VA sterilizing medical equipment when he dreamed of a job where he could help people battling mental illnesses. But this plan would require him to pursue a degree.
Before working at the VA, 10 years ago, he was failing out of school and later dropped out. Now, he's older and chose to further his education. However, he knew that he would likely be in classrooms with much younger students.
He also has dyslexia, which would be an added challenge in the traditional classroom setting. It would be a tough road to fulfill his goals.
Hickey's wife inspired him to give education another try. He enrolled in Central Texas College where he doubled his former GPA with a 3.8. He continued his success at Texas A&M Central Texas before going on to get his master's in social work from Baylor University.