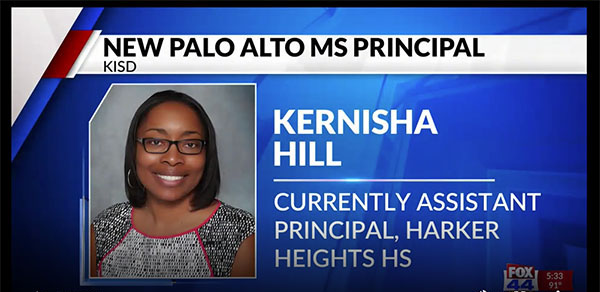 Tuesday, Jul 23, 2019
A&M-Central Texas alumna named principal for Palo Alto Middle School
Killeen's Palo Alto Middle School has a new principal. Superintendent Dr. John Craft named Kernisha Hill to lead the school.
This is a return home for Kernisha Hill, who taught reading and English Language Arts for seven years at Palo Alto. She earned her Masters in Educational Administration at Texas A&M University-Central Texas in Killeen. 
Hill is currently the Curriculum Director and Assistant Principal at Harker Heights High School.