Central Texas Promise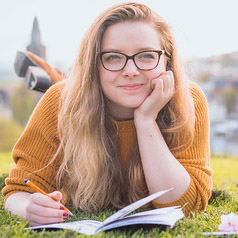 At A&M-Central Texas, our mission is to provide high quality, rigorous, and innovative educational programs to prepare students for life after college. But high quality does not have to equal high cost. To improve access to an affordable higher education and to support students in their effort to complete a degree without student loans, A&M-Central Texas has established the Central Texas Promise.
Designed specifically for undergraduate transfer students, the Central Texas Promise provides a financial guarantee to eligible students from households with an adjusted gross income of $40,000 or less.
We can help you get started!
Have questions? Need to know more? Your personal admission counselor can help: Contact us now!
What's Your Maximum Benefit Amount?
A&M-Central Texas will guarantee tuition and mandatory fees will be covered for eligible students by utilizing federal and state aid, such as Pell or Texas Grants, scholarships and other non-loan financial assistance. Any remaining balance of tuition and mandatory fees will be covered by the Central Texas Promise, not to exceed financial need.
How do I apply?
There's no need for a separate application. Students who submit their FAFSA and meet eligibility requirements will automatically be eligible for the Central Texas Promise.
What are the eligibility criteria?
Frequently Asked Questions