Larry Garner Profile
Dr. Larry Garner
Department: College of Business Administration
Dean Emeritus and Associate Professor of Management
Room: FH-217L
Phone:254.519.5437
Email: lgarner@tamuct.edu
I am the Founding Dean of COBA, serving as leader of the business programs for seven years before returning to the classroom. I am a retired, twenty-one year veteran, USAF fighter pilot and operations and training manager. I began my academic career at the community college level and completed a Ph.D. in Human Resource and Organization Development at UT-Austin. I came to what becomes A&M-Central Texas when it was created as a branch of Tarleton State University in 1999. In the nineties I worked in an organizational development consulting firm. I had all the roles of leadership in the regional Southwest Academy of Management and the larger Federation of Business Disciplines.

Areas of professional expertise: Human resource development, organizational development interventions, teams and teamwork, leadership.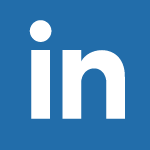 View LinkedIn Profile.