Jeffrey Yarvis

Profile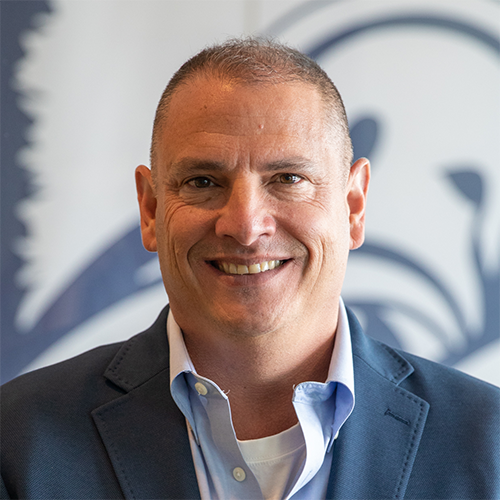 Dr. Jeffrey S. Yarvis, PhD
Department: Social Work
Associate Professor
Office/Room: WH-420e
Email: jyarvis@tamuct.edu
Colonel (ret) Jeffrey S. Yarvis, PhD, LCSW, ACSW, BCD, is an Associate Professor and the Director of External Plans for the Department of Social Work. Dr. Yarvis earned a PhD in Social Work from the University of Georgia, MSW in Clinical Social Work from Boston College, MS in Executive Leadership from Norwich University, M.Ed. in the Integrated Study of Curriculum and Instruction from Cambridge College, MSS in National Strategic Studies from the U.S. Army War College, and a BA in Psychology and Criminal Justice from Indiana University.
Dr. Yarvis is a 35-year veteran leader in executive medicine, clinician, life-long educator and military social work scholar in the field of psychological trauma. A transformational leader, Dr. Yarvis has built, restored, and grown large medical organizations and optimized their performance. His dissertation titled "Subthreshold PTSD in Canadian Peacekeepers with Different Levels of Traumatic Stress" served as springboard into hundreds of international and national peer reviewed conference presentations and over one-hundred publications on the deleterious effects of Posttraumatic Stress Disorder (PTSD) and the reintegration of America's returning warriors to their families and to campus.
Dr. Yarvis serves on the International Military Social Work Working Group; served on the Council of Social Education's (CSWE) Committee to Develop EPAs for Military Social Work; and is an active member of the National Association of Social Workers (NASW), Society of Social Work Research (SSWR), Academy of Health Care Executives (ACHE), Society for Social Work Leadership in Healthcare, and Fellow of the American Psychotherapy Association.
Dr. Yarvis' awards include 2021 NASW Foundation Social Work Pioneer; 2021 Texas A&M University-Central Texas Qualitative Social Worker of the Year; 2017 Global Health & Pharma Excellence Award in Veterans PTSD Research, 2015 DiversityMBA.org-Top 50 Executives Under 50, 2008 Uniformed Social Worker of the Year, 2007 US Army Social Worker of the Year, 1997 International Society for Traumatic Stress Studies (Bell/Coyell County Chapter) Mental Health Professional of the Year, 1996 Social Work Consultant to the Army Surgeon General's Social Worker of the Year, Military Alpha Designator as a Scholar in Social Work, the Legion of Merit, the Bronze Star Medal, the Combat Action Badge, and Order of Military Medical Merit. Dr. Yarvis holds Board Certifications in Clinical Social Work and Psychotherapy. He is a member of the Phi Kappa Phi, Omicron Delta Pi, and SALUTE National Honor Societies.
Dr. Yarvis joins the faculty after a 34 year career with the U.S. Army culminating in command of a Brigade and a Combat Hospital. Since joining Texas A&M University- Central Texas, Dr. Yarvis published a book on "Combat Social Work" and a previous book on "Subthreshold PTSD." Dr. Yarvis continues to conduct research on evidenced-based treatments for PTSD and serve on the editorial boards of several peer-reviewed journals.