Sanfrena Britt Profile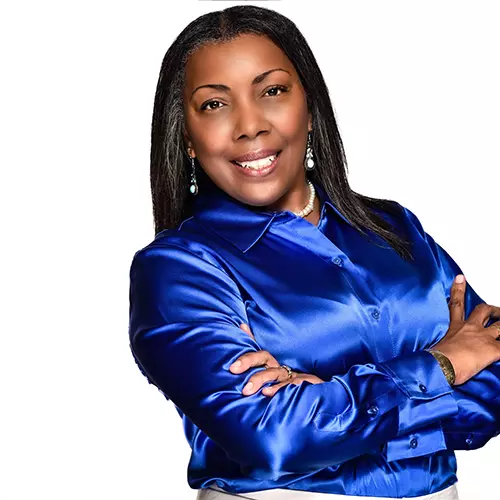 Dr. Sanfrena Britt
Department: Vice President Academic & Student Affairs
Special Assistant to the Provost
Room: FH-429e
Dr. Sanfrená Britt serves in several capacities at Texas A&M University-Central Texas. She is the Special Assistant to the Provost and VP for Academic & Student Affairs, Chief Diversity Officer, and most recently, as the Director for the University Center for Applied Research and Engagement. Dr. Britt earned her doctorate in Educational Administration in Higher Education from the University of Mary Hardin-Baylor and her Masters of Science in Counseling Psychology from A&M-Central Texas. In addition to her current positions, Dr. Britt also teaches as adjunct faculty for the departments of Educational Leadership and Human Development, and Counseling and Psychology at A&M-Central Texas, and as adjunct faculty for psychology at the University of Mary Hardin-Baylor.
Dr. Britt is the recipient of numerous awards for her scholarly work, and recently received the Outstanding Qualitative Research award for her doctoral dissertation entitled, Socioeconomic Inequality and Disadvantages in Education. She is also the CEO and founder of the College Promise Program of Central Texas. She began her career in higher education at A&M-Central Texas in 2013, and has served as an educator in the Central Texas area continuously since 1992.
Research in the area of educational psychology is a fundamental component in understanding human and social behavior and assisting those who need assistance with understanding academic citizenship. More specifically, Dr. Britt subscribes to the foundational perspective that qualitative evaluations in grounded theory ethnographies assists with understanding underlying issues that contribute to not only maladjustments in educational settings, but also to maladjustment to societal norms and underachievement in areas fundamental to economic success, such as education and vocation. The College Promise Program of Central Texas is the vehicle chosen by Dr. Britt to assist with creating a safe environment for understanding a successful manner in which students from low socioeconomic families become academic citizens, prepared to enter any classroom ready to learn.
Each individual who seeks to address the various differences in how the world is perceived should have the assurance that a label of dysfunction does not identify the totality of their successful outcomes and possibilities. Research assists in preparing both society and individuals to adjust and to explore various initiatives and approaches tailored to individuals who need assistance; and should not merely follow a path identified by a systematic diagnosis as the map for successful assimilation.
The College Promise Program of Central Texas prepares students to become world citizens. World citizens understand the need to reach beyond cultural differences and find commonalities that allow global collaborations. The beauty of each ethnic group is a demonstration of the uniqueness of the human experience. The ability to see physical and cultural differences as an asset, rather than a premise for prejudicial inequality is at the core of diversity. The goal is not to ignore racial uniqueness, ethnic diversity, and the relationships that develop as a result of understanding the richness offered by each; the goal is to explore and redefine preconceived perceptions of these differences and discover that we have more in common than we do in contrast.
Therefore, thorough exploration of cognitive processing, detailed psychological assessment, family and community history, and innumerable research connections to similar societal situations offer the elemental foundation for understanding how we learn and what hinders the successful transition of knowledge to wisdom. There must be a bridge built that connects experience with understanding and understanding with application. Dr. Britt seeks to find these connections and offer assistance for those who have not yet found their voice and continue to seek their purpose.