Political Science
MA, Humanities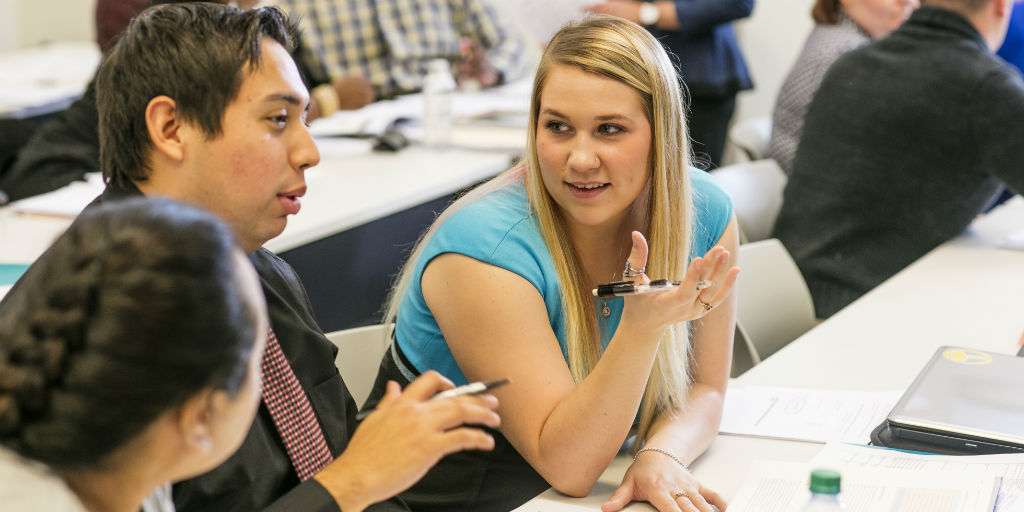 Overview
The Master of Arts in Political Science program builds on the foundation of a bachelor's degree in political science or a similar degree, and takes those skills to a new level of sophistication and depth—adding advanced training in methodology. The training will provide you with critical thinking skills, a marketable liberal arts degree, and the opportunity to shape public policy as citizens, leaders and scholars.
In addition to mastering broad skills and advanced instruction, students gain an understanding of political behavior and the effects of institutional changes. You will acquire a deep understanding of classic and current research in the sub-fields of American politics, comparative politics and international relations. You will also be able to analyze, develop and interpret the conclusions of both statistical and formal (mathematical) models of politics.
Our program also provides you with the skills critical for admission into a Ph.D. program and success within that program. By graduation, students will have produced several well-written and well-researched papers demonstrating the mastery of the principles and methods of political science. By further developing your background in statistical models, interpretation, quantitative and qualitative research, and analytical skills, students will be well-prepared for entry into a doctoral program or for achievement of a successful career.
This program offers a thesis and non-thesis option.
Career Opportunities
Campaign Worker
College Instructor
Corporate Manager
Legislative Analyst
Mediator
Political Commentator and more!