Career Exploration & Assessment
One way to match your skills, interests, and values with your career is utilizing the assessment tools. Schedule an appointment with an advisor to learn more about these assessments and further assist you in your career exploration.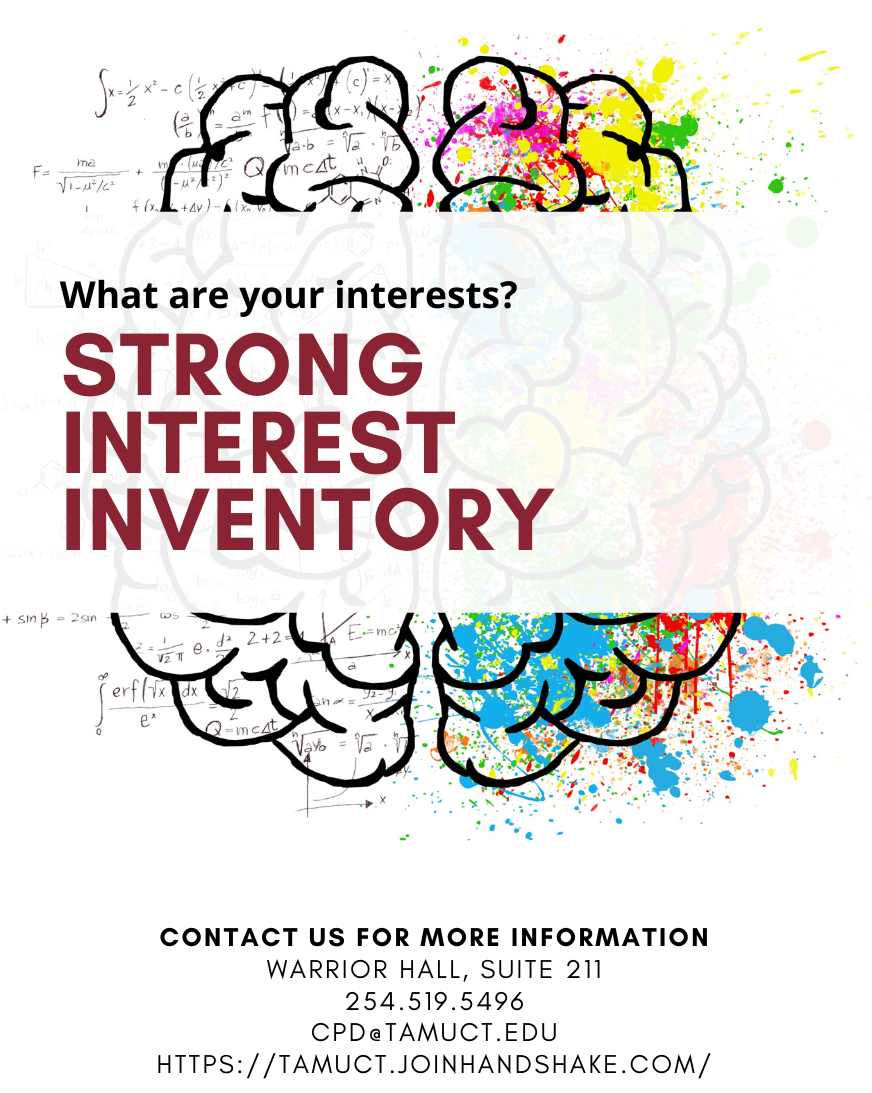 The strong assessment supports:
---
Choosing a College major selection—The Strong assessment helps students uncover their career interests and identify which areas of study are appropriate or required for a particular field. Students become more engaged because they are focused on classes relevant to their goals.
Career exploration—By identifying personal interests and how these relate to different occupations, the Strong assessment opens up the world of work to first-time career seekers and people considering a career transition.
Career development—The Strong assessment heightens people's self-awareness and provides a deeper understanding of individual strengths and blind spots, including work style and orientation to risk-taking.
Employee engagement—The Strong assessment helps employees align their interests with areas of responsibility in their job, or in other jobs within your organization where those interests can be applied.
Reintegration—The Strong assessment helps individuals re-enter the workplace after a period of disconnection or absence.