Cybersecurity Camp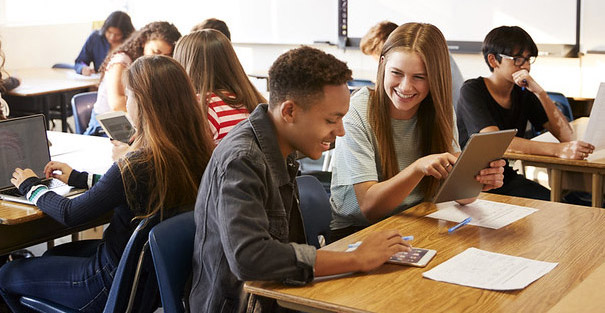 Be on the lookout for our next camp!
Texas A&M University - Central Texas Cybersecurity Camp helps increase students' knowledge of cyberspace, explore various cybersecurity careers, and learn to practice safe online behavior. This camp is extremely beneficial for students transitioning from the high school to college level. Campers learn how to maintain safety procedures in place to protect company, employee, and their own assets. This year, we offered two one-week cyber security summer camps.
Sponsored by Texas Workforce Solutions, Temple College, and the Texas A&M University-Central Texas College of Business Administration.
Questions? Email us at summercybercamp@tamuct.edu
PDF Download - Information on Cybersecurity Camp - Summer 2022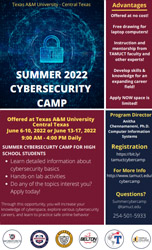 Cybersecurity Camp - Summer 2022